eDreams: the travel agency with the best deals
Are you on the lookout for all the best travel deals both locally and abroad? eDreams has been working for over 20 years to provide you with the best travel offers. Flights, hotels, car rental, turnkey holiday breaks: you will find all the best deals on eDreams.
Founded in 1999, the online travel agency, eDreams, has established itself as a key player in the market and a trusted partner for over 17 million customers and over 1 million eDreams Prime members. The strong partnerships that eDreams has developed in the travel industry (with airlines, tour operators and hotels) means the agency can provide the widest choice of offers at unbeatable prices. Discover all the top eDreams deals and services on this website.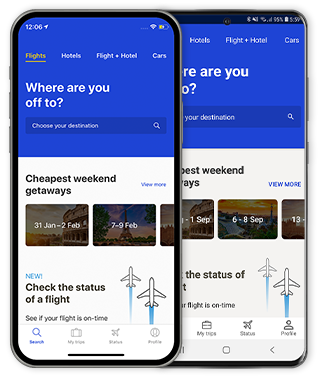 Organize your trip with the eDreams app
Looking for an easy way to buy plane tickets and get exclusive travel offers? The eDreams app is for you! Intuitive search filters help you find a flight, accommodation or rent a car in just a few clicks.
The eDreams app at a glance:
Get €10 off your first booking through the app with code APP10.
Exclusive offers and discounts throughout the year.
NEW! Check the status of any flight in real-time.
Automatic check-in to your flight as soon as it becomes available.
What type of deals can you get with eDreams?
eDreams offers over 155,000 flight routes and works with 575 European and International airlines to bring you the best value on all flights. The travel agency has designed a search engine that enables you to find the flight that suits your preferences and budget in just a few clicks. Thanks to its comparison tool, finding the cheapest flight deals has never been easier! eDreams does the work for you, so that you don't have to. The search engine combines flights from all airlines, both low cost and full service, to tailor the cheapest flight route for your chosen journey.
You still haven't booked anything, nor chosen the destination for your next vacation, there's just one thing you know: you want to find the best last minute deals to start your holiday as soon as possible! Booking at the last minute is often an opportunity to discover destinations that you would have never thought of visiting and take advantage of discounted prices. eDreams selects the best last minute offers on a daily basis for flights, hotels, and holiday packages. Access all the holiday offers in just a few clicks by visiting the eDreams website. Surrender to the charms of the unexpected and discover somewhere new!
Travel coupons and promo codes
Are you looking for a great deal on a discounted holiday? eDreams offer promotional codes for discounts that can be applied to all your orders – flights, hotels, flights + hotels and holiday breaks. It couldn't be easier: all you need to do is copy and paste your coupon code into the eDreams website when you book. If you don't have a code, keep your eye on the eDreams blog or Facebook and Instagram pages to get one! The travel agency regularly shares discount codes to reward its customers.
Do you want to go on holiday but only have a few days to spare? Discover a destination local to you, take a staycation or go further afield to experience new horizons. Use a weekend break as a quick-fix to any problem. Take a break, put your daily chores on hold and enjoy a weekend away with one of eDreams' weekend deals! Whether you want to go to the countryside, have a city escape, or be by the sea, eDreams selects the best deals for you, based on the dates you have available. Choose the destination that suits you best, and off you go! Start planning your next weekend break soon to get the best prices.
Book your flight with eDreams for the best deals
It has never been so easy to travel. A pioneer in the online travel agency business, eDreams has continued to expand its range and improve its services over the years. Your next trip is just a click away with eDreams. The travel agency works hard every day to offer you a wide choice of destinations at the best price. To use its comparison tool, head to its website.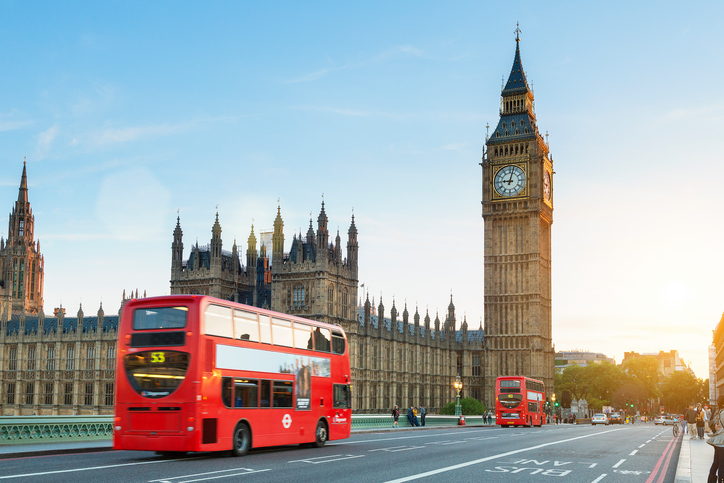 Travel deals to London have never been cheaper, with plenty of low cost airlines to choose from.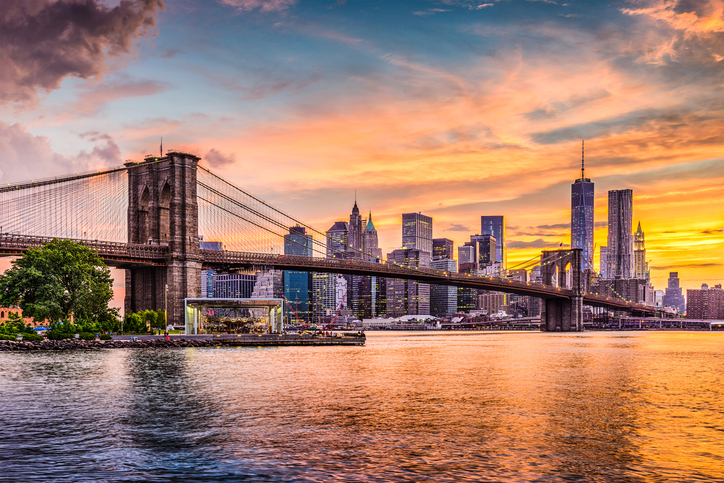 New York is the travel hub of the United States, making it easily accessible from anywhere in the world.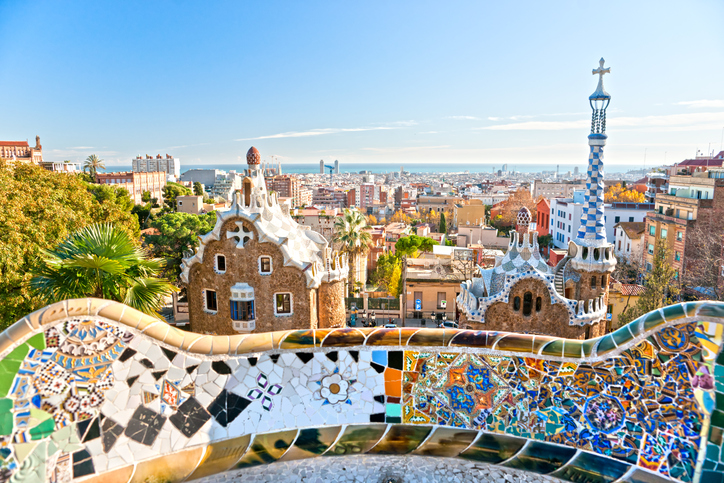 Good hotel deals and cheap flights from most major cities in the world make Barcelona a popular choice.

Talking the talk is easy, but we're sure you want to know if eDreams walks the walk. So, let's let the figures speak for themselves. eDreams offers the widest range of travel products in the world. 155,000 flight routes, 1,100,000 hotels and 40,000 destinations. 18 million people have trusted eDreams with their precious holiday plans, and on top of that, over 1 million of these people have subscribed to the eDreams travel membership program: eDreams Prime. To make sure every step of your trip goes smoothly, the eDreams customer service department are there to help you before, during and after your trip.
Is eDreams safe and reliable?
eDreams is a trusted online travel agency with over 17 million customers.
eDreams scans all travel options in seconds to show you the best deals.
Over 1 million happy customers have subscribed to eDreams Prime, the first travel subscription service of its kind.
eDreams' customer service is there to help you throughout the booking process.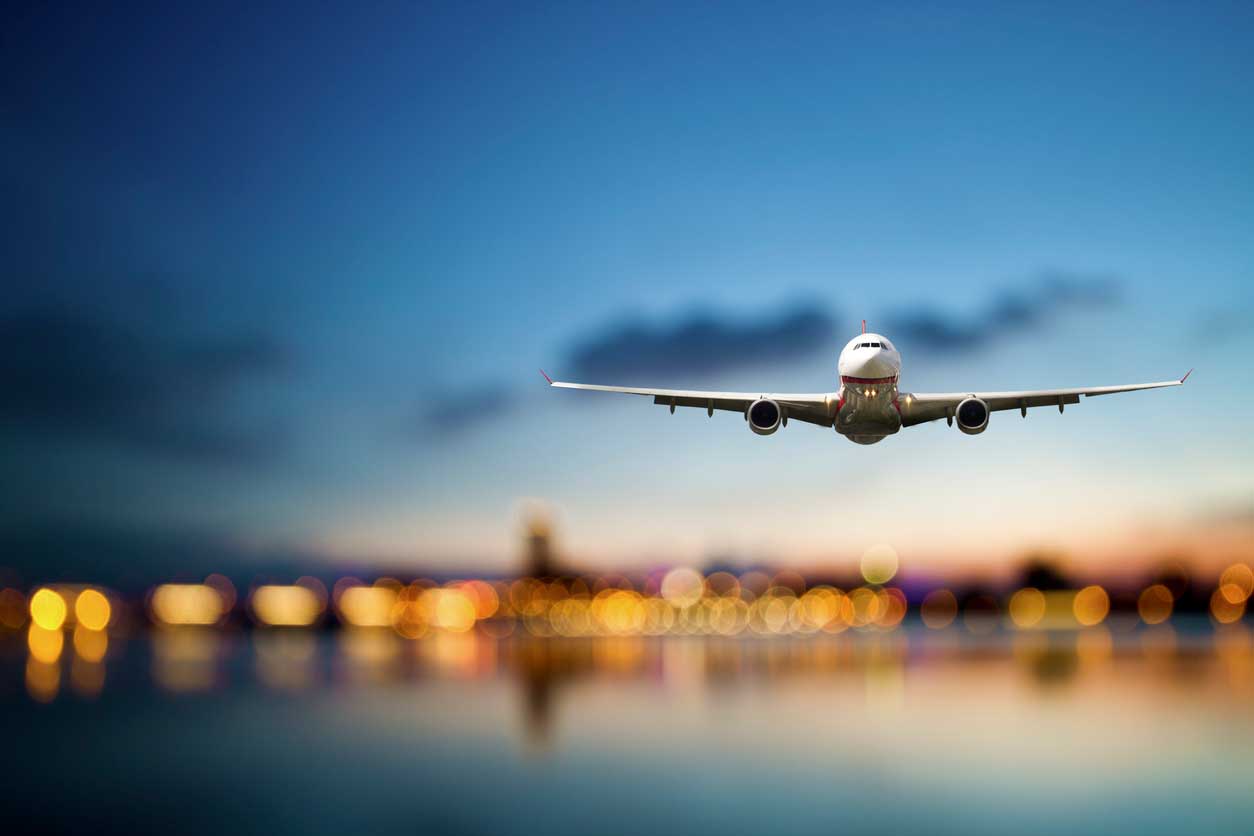 Book a plane ticket
The sale of plane tickets is eDreams' core business, its longest-established activity. With over 20 years of experience, it has become the European leader in online flight bookings. To date, it offers over 155,000 flight routes, collaborating closely with over 575 airlines on a daily basis to offer you the most attractive prices on the market. eDreams values transparency: flight prices are constantly updated and its customer service department is there to meet all your assistance needs.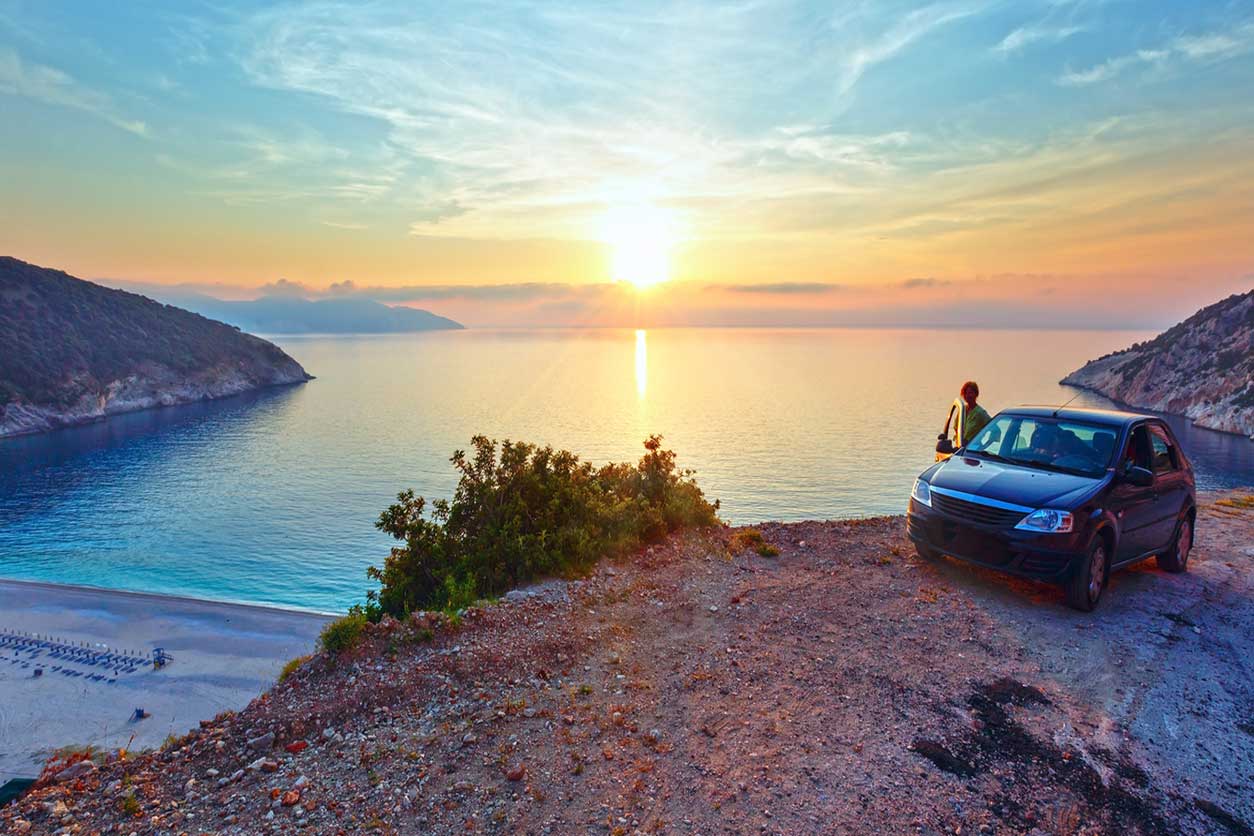 Rent a car
Once at your destination, travelling by car is often the most practical and affordable mode of transport. eDreams offers customers a large choice of car rental services to make your trip easier. eDreams partners with several hundred car rental companies across the world to offer you the widest choice of cars, and ensure you get the best prices.
Book a hotel
Whatever your budget and expectations, you will find the hotel for you on eDreams. From standard bed & breakfasts to 5-star hotels with a spa. From independent boutique stays to hotel chains, there is something for every taste and budget. You can choose from more than 1,100,000 hotels. Whether you want to fly away to Rome or Sydney, Rio de Janeiro or Tokyo, you will find the accommodation you're looking for in just a few clicks thanks to the eDreams offer comparison tool.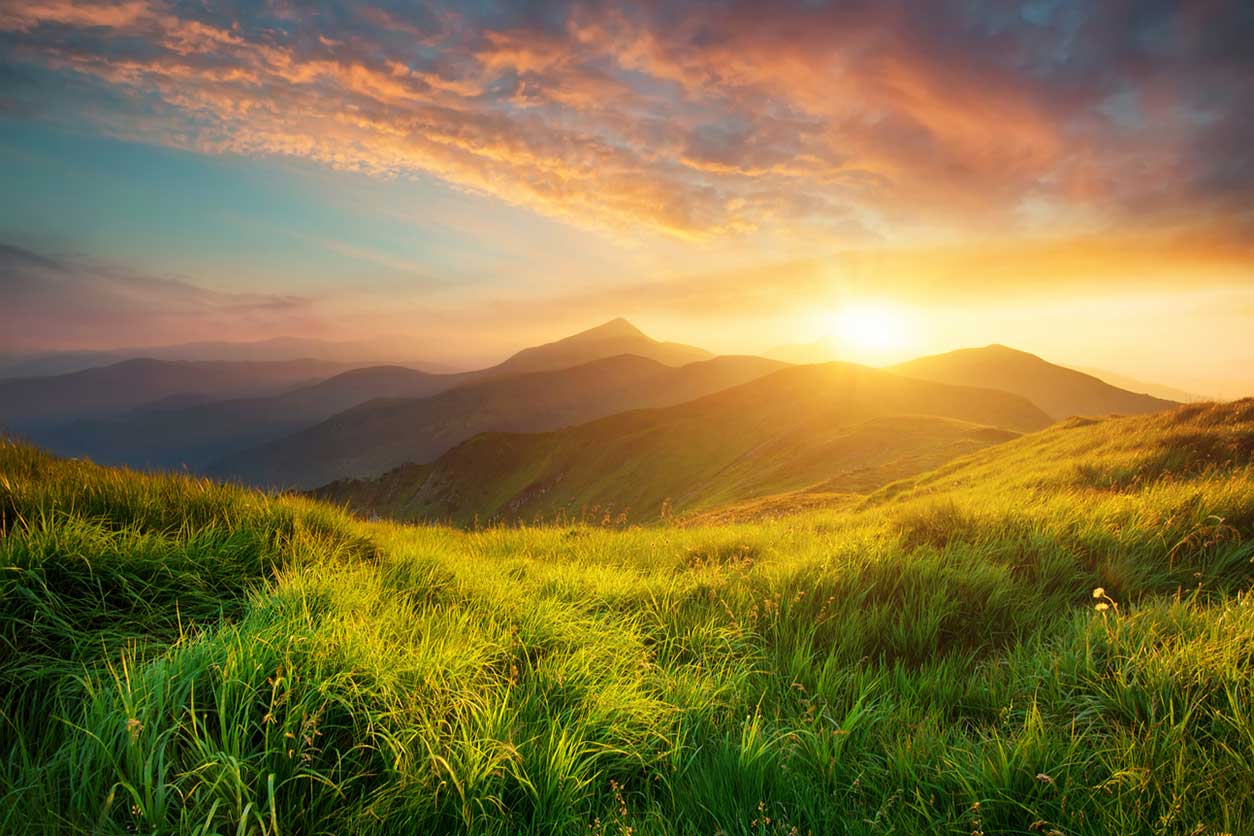 Book a package holiday
Are you running low on ideas? Or do you simply not have the time to sort through thousands of options for your holiday? eDreams does that for you. It searches millions of flight, hotel and car combinations in seconds. Saving you time and money. You set your budget, destination and/or preferred dates, and eDreams will find the best holiday deals tailored to you.
The quality of eDreams services
The eDreams website and services mean you can find and book your trip in just a few clicks. It has developed cutting-edge technological tools to offer you the most intuitive interface possible. Say goodbye to hours spent hunting through the internet to compare hundreds of offers. With its search engine and comparison tool, you can access a list of all the travel deals that match your preferences in just a few seconds.
eDreams operates in 43 countries. It offers over 155,000 flight routes, 1,100,000 hotels and 40,000 destinations all over the world. eDreams is Europe's leading online travel agency with the biggest catalogue of travel services and products. It can also helps you rent your vehicle and choose your insurance. In addition to flights and hotels, eDreams also offers car rental services, travel insurance and the travel subscription service, eDreams Prime.
Customer service that is attentive to your needs
The eDreams customer service department is there to help you every step of the way and answer all your questions before, during and after your trip. Being available to its customers is a priority for eDreams. It has set up an online help center to answer all frequently asked questions and a standard rate phone line to reply to your individual requests. Don't hesitate to get in touch!
Online travel agency, eDreams, has received many awards throughout its history, highlighting the reliability and quality of the service offered. It was voted the "Best Travel Deals Finder" at the British Travel Awards in 2020, and won the award for the "Best E-commerce Website in the Travel category (Mefio.es) as well as the award for the best online international travel partner (CFI.co) for four years in a row.
Transparency and security
Customer feedback is vital for eDreams. It enables the online travel agency to continually improve its services and offers its customers the best experience possible. eDreams are committed to giving customers their full attention and to providing responses where necessary.
Hassle-free booking modifications
Customers can now manage their booking online. If you need to change or cancel your holiday, you can do so from your online account, or through the app. The digitalization of your booking allows you to be in charge and make instant changes that suit your needs.
How to buy a ticket from eDreams?
The best way is to buy your ticket from the eDreams website. As an online travel agency, you will find the best prices, Prime deals and additional offers directly on the website.
How long do airline refunds take?
Under the EU Regulation EC 261/2004, airlines are bound to refund within 7 days. However, in the case of exceptional events like the global coronavirus pandemic or an airline bankruptcy, airlines may take longer to authorize refunds, from a few weeks to a few months.
How can I cancel my eDreams booking?
Go to 'Manage my Booking' section on the eDreams website, fill in your booking details and once you access the booking information you can cancel your booking with a click. Please note that if you voluntarily cancel the booking yourself, in most cases your ticket will not be refundable. For full information, check the specific terms of your booking sent to you at the time of booking.
Is it safe to book with eDreams?
As the largest online travel agency for flights in the world, with over 17 million customers in 45 countries, eDreams is one of the safest agencies to book your flight with. eDreams is a Spanish company with subsidiaries in several countries, such as the UK, France or Germany, and it is listed on the Madrid Stock Exchange.
The best way to contact eDreams is through its online channels, such as the social media channels, the chat bot or the online support page.
For most services, it's best to request them on your 'Manage my Booking' area on the eDreams website. After you fill in your booking details, you can get your confirmation email sent again to you, request an invoice, cancel your booking, and more.
Why is it better to book flights and the hotel together?
eDreams uses its powerful search engine and comparison tool to find for you the best flight and hotel combinations. As eDreams has hundreds of partnerships with airlines and hotels around the world, when you book your flight and hotel together as a package, eDreams can secure an up to 40% cheaper cost.
How to get a refund from eDreams?
You can request your refund and track the processing status of the refund online, through your eDreams account. Just go to the eDreams website, the Manage my Booking section, fill in your booking details and track the status of your refund.
Refunds are subject to the conditions of the ticket you purchased, whether it is refundable or not. They are also subject to the airline – if they cancel the flight or you voluntarily do it.
With over 20 years providing service to the global travel market, eDreams is a fully trustworthy online travel agency. eDreams has weathered the global coronavirus pandemic successfully and is one of the first companies in the travel sector to recover the business to pre-pandemic levels. Just a couple of reasons why eDreams is a trustworthy company where you can safely purchase your flights and accommodation.
Does eDreams offer vacation packages?
Yes, eDreams offers flight and hotel packages, and when you buy them together you save up to 40% on the final price. You can also add a car rental or a shuttle service to your vacation package.